From thermal spraying and hardfacing weld overlays to CNC machining, precision finishing and assembly, HFW offers a comprehensive, one source, service backed by industry-trained engineers and skilled tradesmen who understand the significance of your requirements.
We combine an extensive range of services in our 65,000 square foot facility to help customers reduce downtime, lead-time, and duplication of purchasing effort. Combining high-quality services that simplify and shorten our customers' supply chain has been the basis of our success.
At HFW, we are constantly reviewing and investing in new processes to ensure our customers receive the highest level of quality using the latest technologies at a fair price.
Please refer to our Photo Gallery for additional facts and examples of how our one source capabilities can help you today.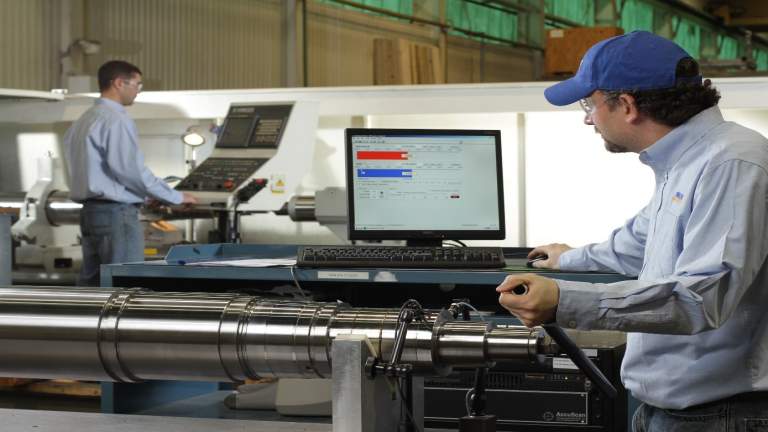 HFW manufactures and reconditions shafts for various industries. Runout is usually measured mechanically with a dial indicator. In some instances, however, some customers require EMRO (electrical mechanical runout) inspection. If your shafts require EMRO inspection when manufacturing or reconditioning consider HFW Industries for your next project. With over 75 years of experience, you can trust that your parts are in the right hands.