Founded as Buffalo Hardfacing and Machine in 1947, the company became incorporated as Hard Face Welding & Machine Co., Inc. in 1952. Our current name, HFW Industries, Inc, was established in 1992.
HFW was established to apply wear and corrosion-resistant metal coatings to machinery to make parts last longer. Machining of thermal spray coatings and weld overlays was also offered to provide a comprehensive service.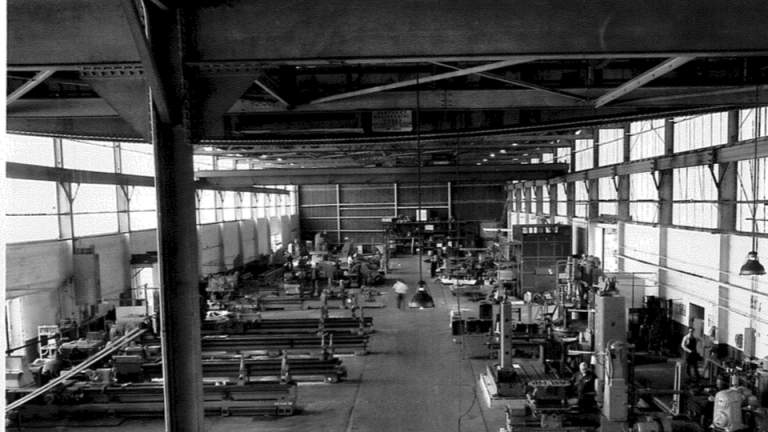 Our initial location was a two-car garage in Buffalo, and after two progressively larger moves, we have occupied our current 65,000 sq. ft. facility since 1965. In 1985 we added 8,000 sq. ft. of climate-controlled space for specific customer applications and inspection.
In the 1950s and 1960s our customer base mainly consisted of manufacturing facilities throughout Western New York, including chemical, power generation, printing, automotive OEM and metal processing plants. As the local industrial base shifted in the 1970s, we expanded our customer base by leveraging our technical expertise in hardfacing and thermal spraying and our manufacturing capabilities to companies primarily in the Eastern U.S.
Due to this success, we expanded our approach by focusing on central engineering and purchasing groups of large OEMs and ultimate users. By emphasizing our ability to provide a one source service for the manufacturing and repair of equipment using metal, ceramic, cermet and carbide coatings, and weld overlays to extend useful life, our customer base at HFW has become global, with customers that range from North America to South America, the European Union, Australia and Asia.
HFW Industries is privately owned, with family members spanning three generations involved in the business. We currently employ nearly 70 people, including skilled trades (machinists, welders, etc.), engineers, supervisors, management and support staff.