HFW Industries Places an Emphasis on Its People in Order to Deliver a Quality Product to Our Customers.
HFW is committed to being the employer of choice for skilled machinists, precision grinders, thermal sprayers, shop supervisors and personnel, engineers and management staff. We work hard everyday to be the best employer we can possibly be.
Become a part of our team—let us know you're interested!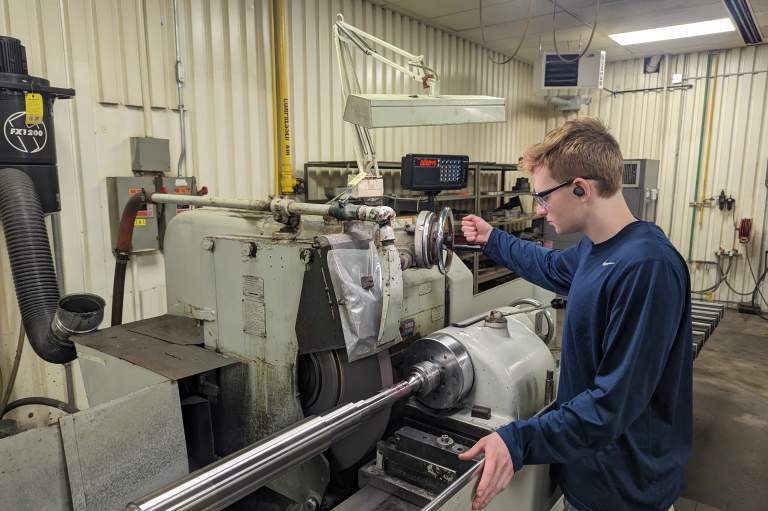 While many of our "formal" benefits are listed below, we also make sure to have numerous other events throughout the year, including company lunches, group outings, and bring your family to work day, to name a few.
HFW is family-owned and people-oriented. We have a friendly atmosphere and a fantastic team. Performance is important, but it is also a team game. Every employee has the opportunity (and is encouraged) to speak with company leadership –some of our best ideas have come from the shop floor!
Our small business ethos allows for a friendly team mentality where each person has the opportunity to build a lasting career. HFW has a long history of employees who started with us as teenagers and worked their way to becoming key drivers of the company's success.
We are always looking for great people to add to our team and encourage you to explore our benefits and leave your information below.
Some of HFW's employee benefits include:
Strong pay is the basis of our compensation plans. We know pay is important, and our wages are very competitive.
HFW pays 100% for a base health insurance plan with numerous options to upgrade. The company also pays 80% for a family healthcare plan.
HFW has 10 paid holidays each year and a generous paid vacation package that increases for years of service.
HFW offers a tuition assistance program in which the company will pay up to 90% of the costs for a job related degree. There are numerous opportunities for continuous career-related upskilling, both within the company and at external classes, conferences and other events.
Many of these opportunities are fully covered by the company.
There is often flexibility in work shifts, and we offer a pay differential for any employees working second shift.
Each employee receives four work t-shirts and a hat. There are also opportunities to purchase additional company gear at significantly discounted prices.
HFW's shop team works four days a week, Monday through Thursday. Overtime is often available Friday, though is generally not required.